Proposals on Practising Health Qigong at Home Globally
Dear all Members:
The outbreak of Covid-19 has been spreading worldwide since 2020. The epidemic has no borders, but human destiny is linked closely. The International Health Qigong Federation and the Chinese Health Qigong Association jointly launched an initiative:
Please give full play to the advantages of Health Qigong that everyone can participated in and is not limited by time, venue and environment. Keep good mood and do well in physical and mental protection. Take good care of yourself, practise Health Qigong at home actively, and encourage your relatives, friends and neighbors to join the home exercise together for more people to benefit from it. Welcome to share your good experience and achievements to attract the participation of all sectors of the community and contribute to the fight against the epidemic in the world.
Looking forward to meeting you in "Global Health Qigong Time" every day! Wish all of you good health and good luck!
International Health Qigong Federation
Chinese Health Qigong Association
To attend the "Global Health Qigong Time" program, please click the banner as follow on the home page of IHQF website: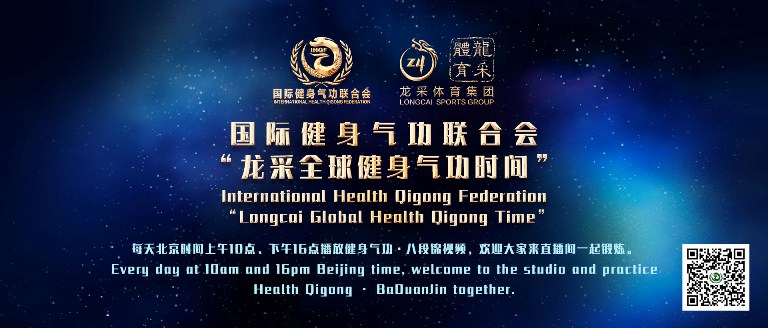 Download: Proposals on Practising Health Qigong at Home Globally