The 1st China Wudang Mountain International Health Qigong Yi Jin Jing Tournament and Exchange is adjusted to be held from Nov. 29th to Dec. 2nd, 2017.
All IHQF member organizations are welcome to attend the Event, and the Host will afford the relevant expenses for competition, accommodation and training.
More details please refer to the invitation and relevant appendix.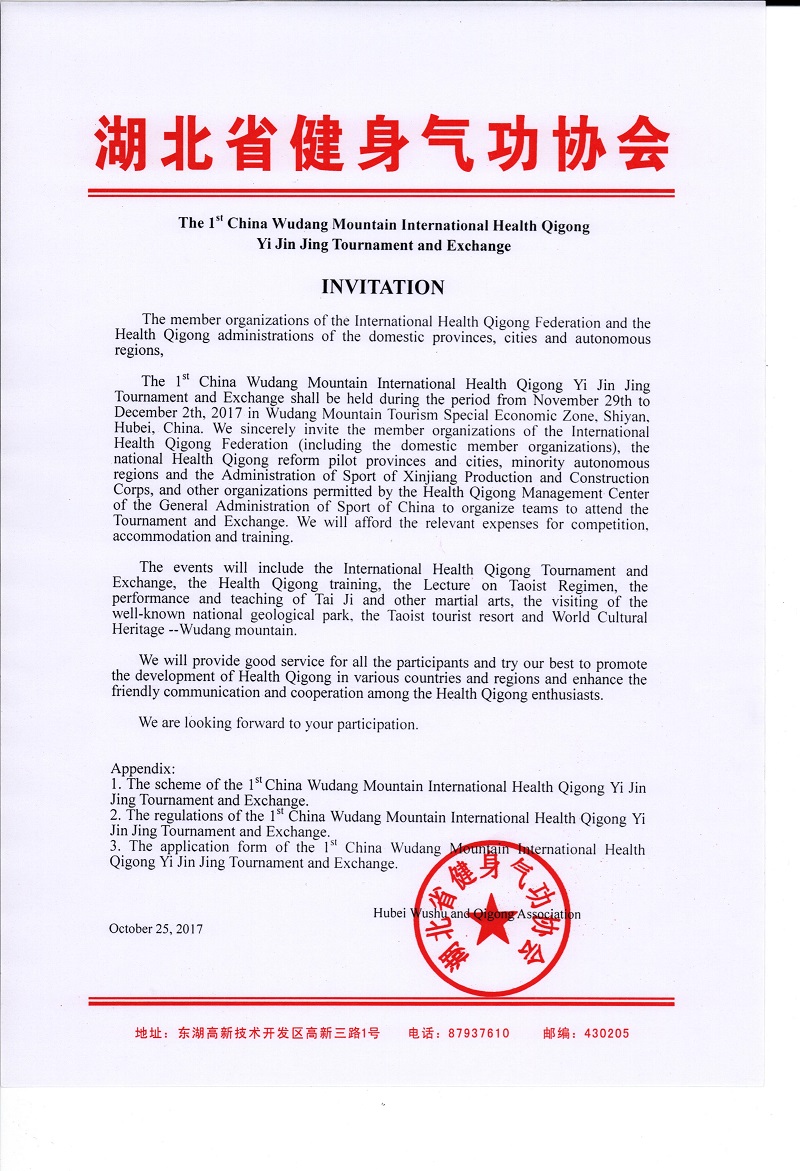 Appendix download: /uploadfile/file/20171102/20171102093639_33483.docx