Performing BaDuanJin Launching Wushu Entering the Olympics Games
In the Fifth Day of the Chinese New Year/Spring Festival, on the afternoon of February 9th, there are 125 British based Chinese released assassinations and institutions from all over the UK, together with more than 200 Wushu enthusiasts from all walks of life, held the launching ceremony of "British 100 Overseas Chinese Associations to Help Wushu Enter the Olympics". Lu Haitian, Counselor of the Chinese Embassy in the UK, the Consul Wang Xiaowei, Local Lords Mayor in London, UK Chinese Overseas Associations leaders, Local Wushu, Martial Arts Associations and Clubs's representatives and more than 100 Wushu, Martial Arts Athletes attended the event.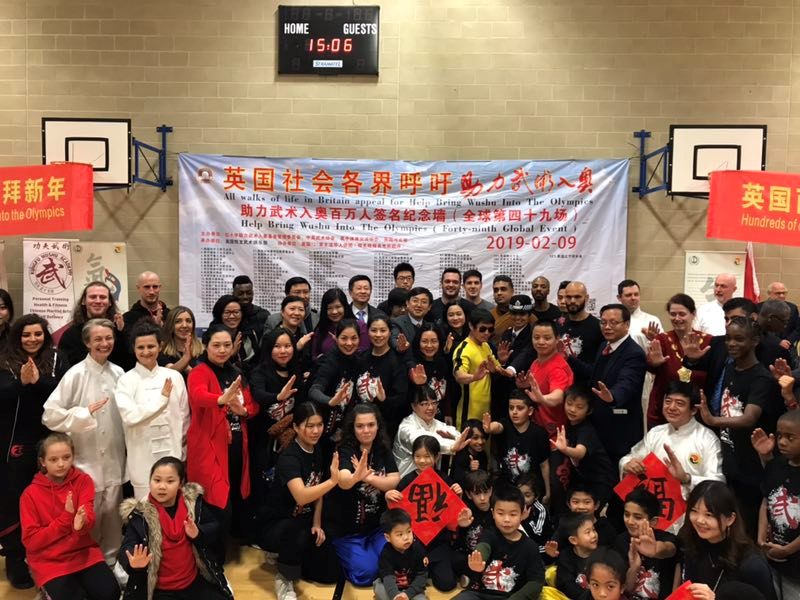 The Preparatory Committee arranged many wonderful Wushu performances, and also Chinese Calligraphy performance, the Health Qigong Federation UK performed a Health Qigong Ba Duan Jin, along and assisted the Wushu & Martial Arts Show, which caused the whole the venue was amazed and warmly welcomed... The honoured guests made passionate speeches and to help the support the Wush enter the Olympics.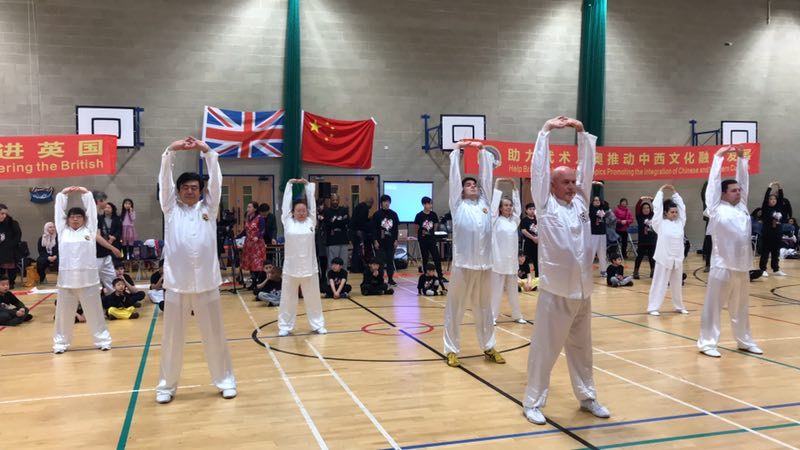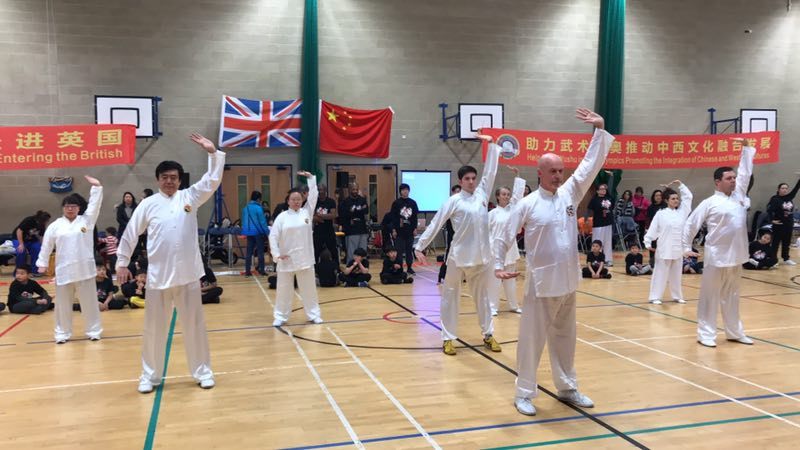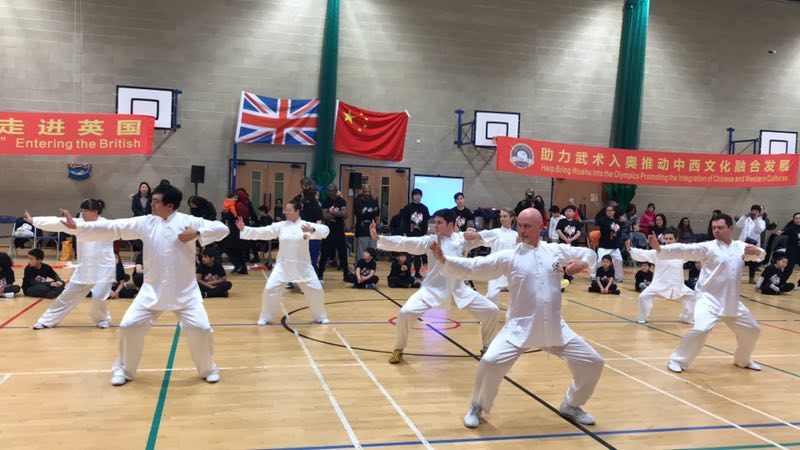 After the launching ceremony, the important guests did a live interview. For details, please see the Xinhua News & Media report:http://www.chinadaily.com.cn/a/201902/12/WS5c61b77ca3106c65c34e8c49.html?from=groupmessage&isappinstalled=0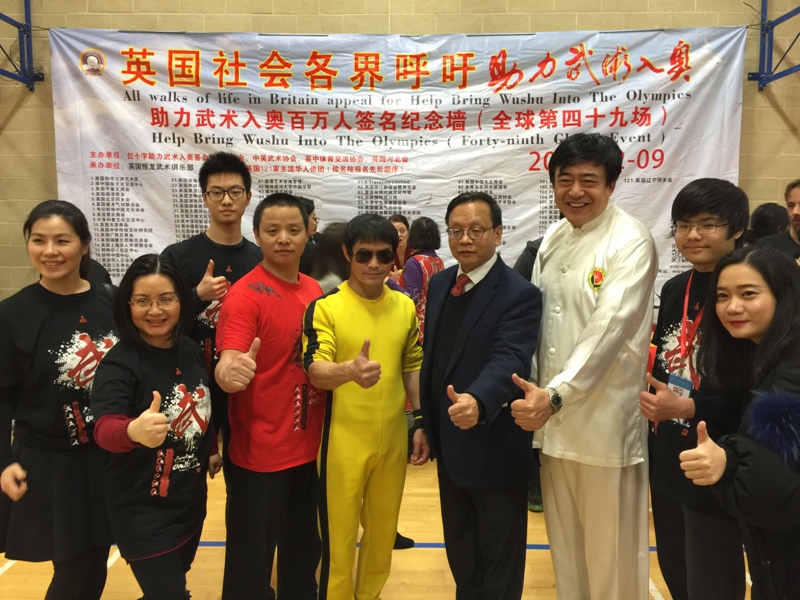 (Provided by Health Qigong Federation UK)