Barcelona, Spain, December 2020.
Covid-19 spreads in a second wave that scares the whole of Europe. Safety regulations are more severe: curfew and traffic restrictions.
A group of students, led by Professor Núria Leonelli from the Instituto Qigong Barcelona, meet to practice health qigong in a 350 m2 hall. Only 18 students can participate + the teacher, it means, 30% of the hall capacity. They have taken body temperature at the entrance, they wear a mask, they maintain a safety distance. The students wear the Qigong uniform from home, they cannot use the lockers rooms. All security health measures have been applied. And finally: the joy of practicing Qigong together through in the air.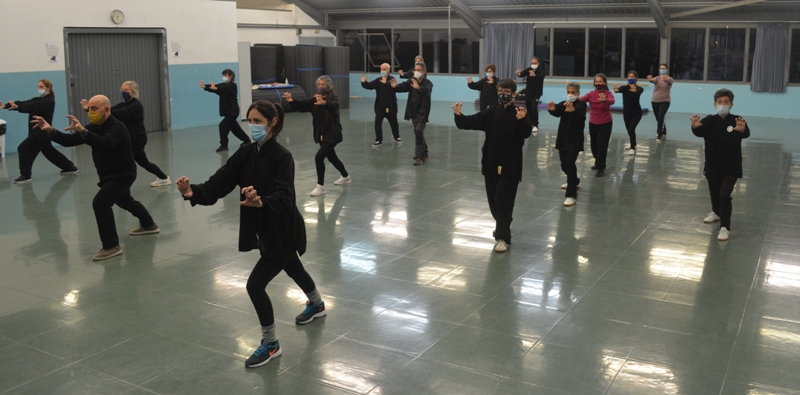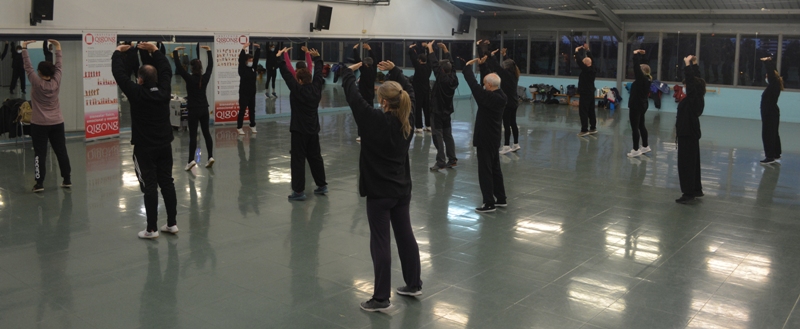 Living the values that Qigong teaches: perseverance, effort, confidence, faith, mutual support and encouragement. Preserve and care life. Enjoy the hapiness of living. That is Qigong.
(Photos taken by Nacho Fas)