Malaysia Health Qigong Association was invited to participate in an anti-epidemic public welfare activity
Recently, the Malaysia Health Qigong Association (MHQA) was invited by the University of Malaya (UM) to participate in an anti-epidemic public welfare activity called "Caring Together – Covid19 Mental Wellbeing for Community" that cared about the psychological and mental health of the public, leading the public to learn Baduanjin and understand Health Qigong.
Due to the continued threat of the global Covid19, all domains and economies of Malaysia have been significantly affected, and many industries have laid off or closed down. Since March 18th, people have been restricted from going out to work and do outside activities, so the number of people suffering from psychological and mental stress such as tension, confusion, depression, and fear is increasing.
In order to assist needy community members in time, such as students, middle-aged and elderly people, and chronically ill patients, professors and researchers at the UM launched the project in early May. The project aims to understand the mental health status of the community affected by the pandemic and then developing, evaluating and implementing practical and timely interventions to manage the mental wellbeing through health education, music and art activities, exercises, and psychology and psychospiritual helps.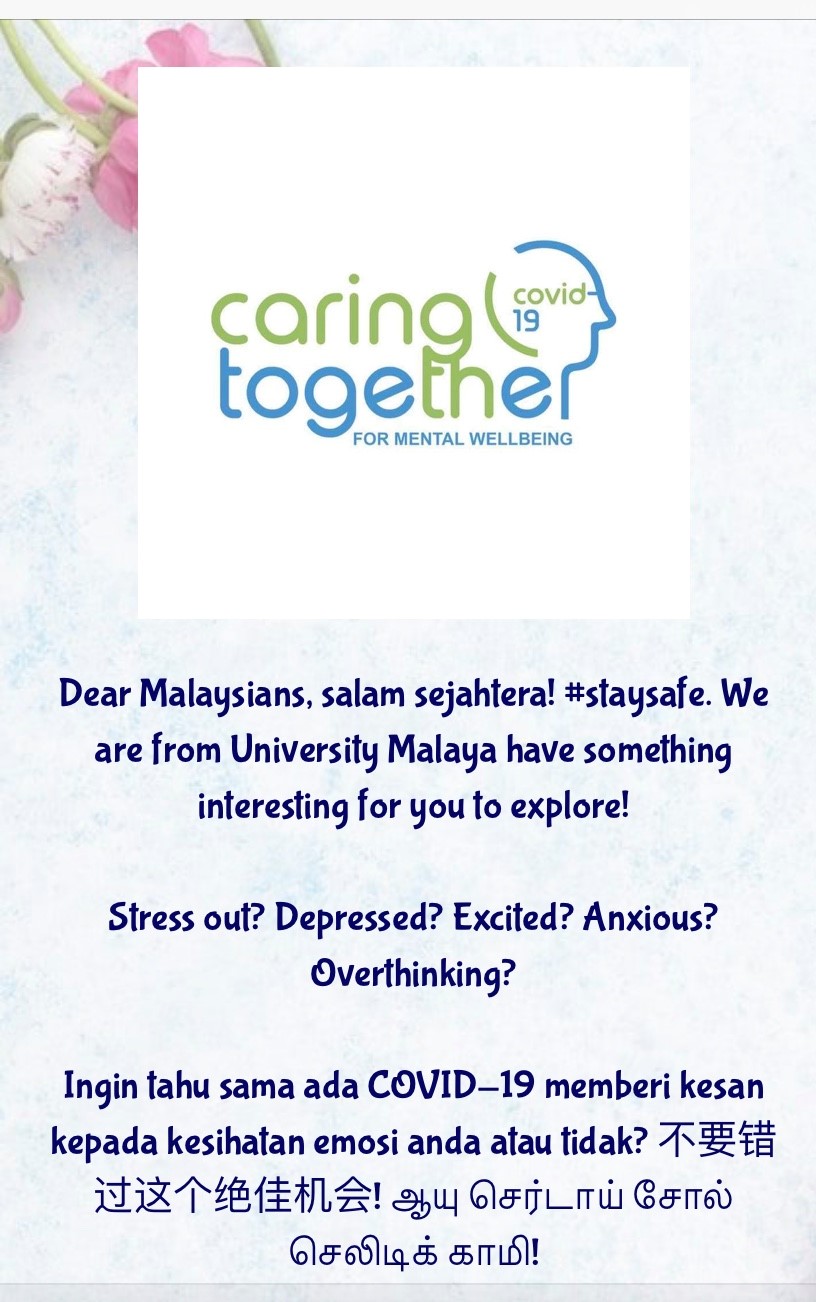 The MHQA promoted Chinese Health Qigong as a traditional sport event,which is benefit to physical and mental health. The public can recognize the excellent Chinese Qigong of thousands of years from the form of Baduanjin and feel the peace of mind and relaxation of body while practicing. Health Qigong can help more people to calm their minds and emotions, eliminate miscellaneous thoughts, and maintain a happy and peaceful attitude to face all challenges at all times.
the MHQA also recommended the IHQF "Global Health Qigong Time" program for public participation and learning.
On May 19, Prof. Ivy of the UM, sent a letter to the MHQA to thank for their contributions to this activity.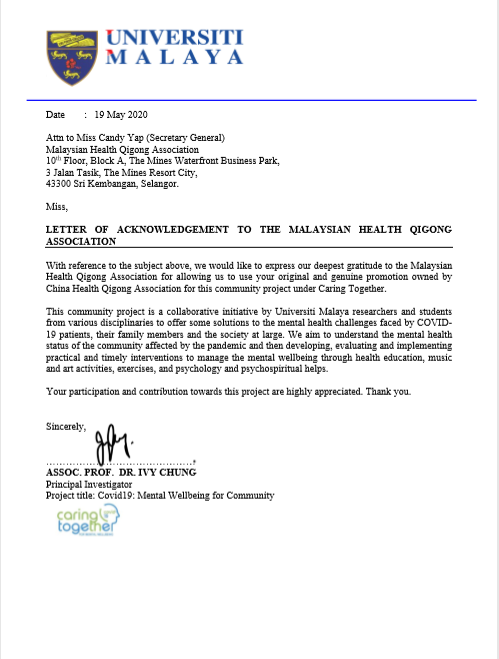 Material:Malaysia Health Qigong Association