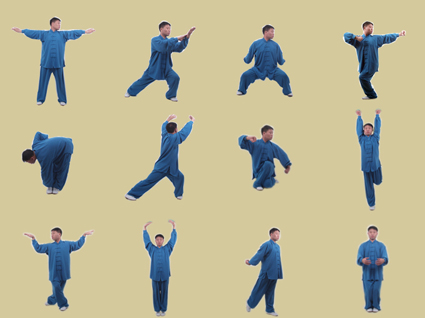 Daoyin Yangsheng Gong is a traditional health gymnastics, a method of daoyin created by Beijing Sport University. Health Qigong·Daoyin Yangsheng Gong 12 Methods, a selection of 12 movements from more than 50 sets of Daoyin regimen exercises, is a meridian Daoyin method to improve the function of Zang-fu(five solid organs and six hollow organs), and health care for both cure and prevention.
  Health Qigong·
Daoyin Yangsheng Gong
12
Methods
, is not only filled with rich cultural connotations, but also simple and easyto-learn, and suitable for different groups of people.
  Long-term practitioners can enhance cardio-pulmonary function, body shape, flexibility, balance, coordination, as well as their self-regulating capacity of the nervous system.