2018 Melbourne International Health Qigong Forum Successfully Held
During April 21-22, 2018, the 2018 Melbourne International Health Qigong Forum was successfully held in Melbourne, Australia.40 senior Health Qigong instructors and students from Melbourne, Sydney and Queensland participated in the event.
The forum was hosted by the International Health Qigong Federation(IHQF) and jointly organized by the Chinese Health Qigong Association(CHQA) and Tai Chi Australia(TCA). Mr. Han jinsong, the president of TCA who is also a member of the Executive Board of IHQF hosted the forum. Mr. Chang Jianping, the Executive vice-president and Secretary General of IHQF attended the event and gave a speech. He expressed his appreciation to Mr. Han for his contribution on promoting Health Qigong in Australia over years and briefly introduced the status of the International development of Health Qigong, moreover, he exchanges the views on the effect of Health Qigong with the present Health Qigong experts and instructors and interpreted some issues the instructors were concerned about, involving the policy of the International Health Qigong Duan Exams, the referee training and the regulation of the IHQF member organizations, etc..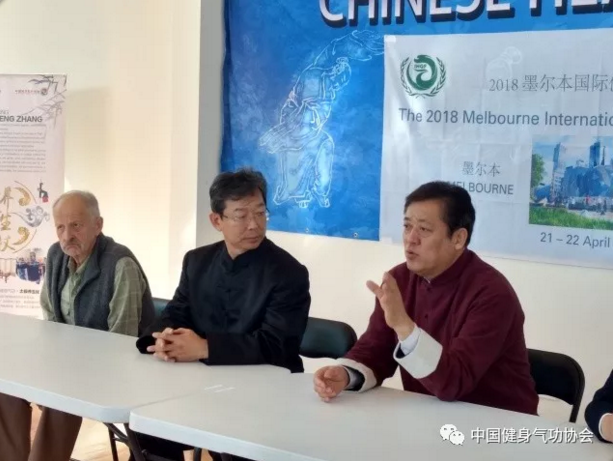 In the forum, several Health Qigong experts and scholars have given very wonderful lectures. Professor Zhang Wenchun from Jiangxin University of Chinese Traditional Medicine in Jiangxi province, China, gave a lecture named The Conception of Life in Chinese Medicine and Health Qigong Exercises, in which, he compared the conception of life between Chinese and modern western medicine.
Ms. Liu Xiaolei, an associate professor of the Beijing Sports university, gave a lecture named Effects of Health Qigong Exercises on Relieving Symptoms of Parkinson's Disease.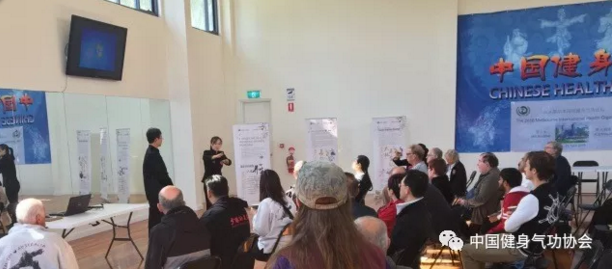 The professor of the University of Queensland shared his research on the benefit of Health Qigong in regulating the nervous system and homeostasis mechanism of human beings.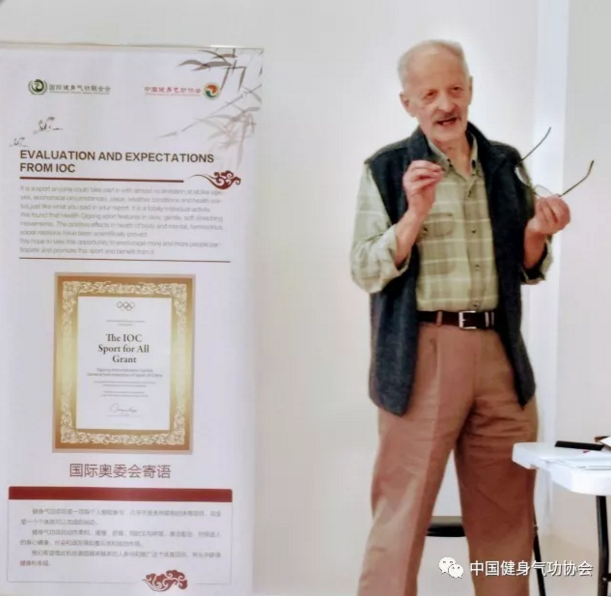 Ms. Zhu Jingyuan from Henan Health Qigong Association in Henan province, China gave a training on Health Qigong Dao Yin Yang Sheng Gong Shi Er Fa and Taichi Yangsheng Stick to all the participants.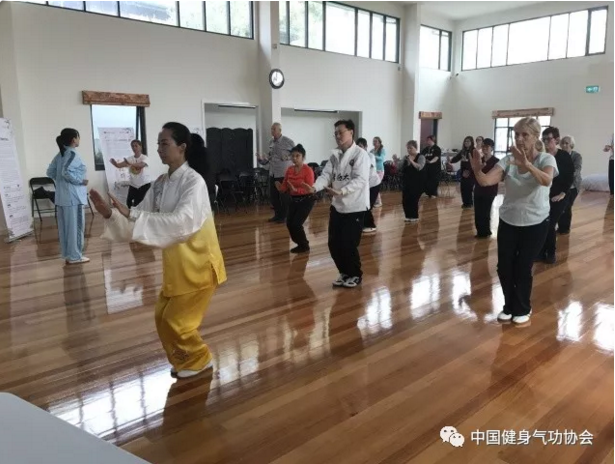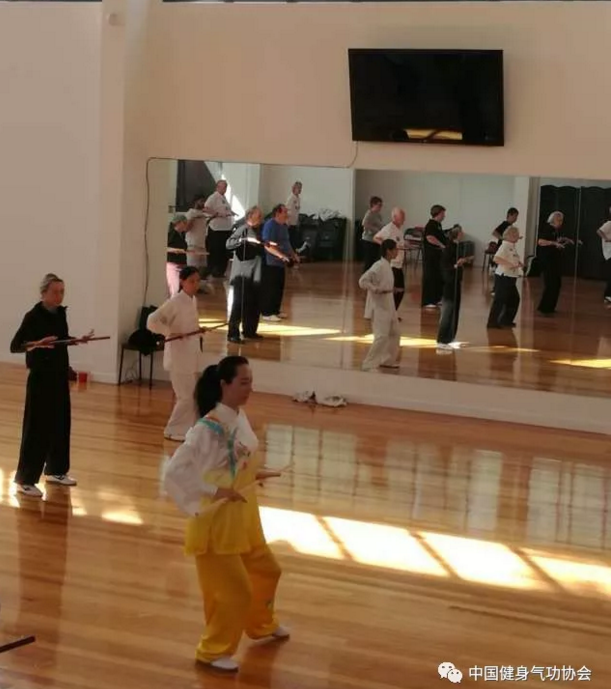 After the forum, the International Health Qigong Duan Exams was held.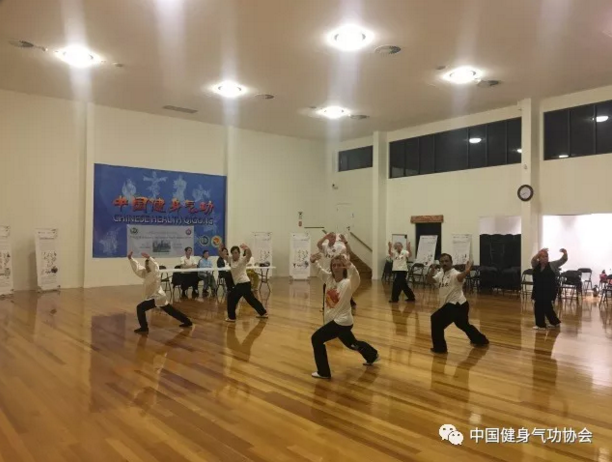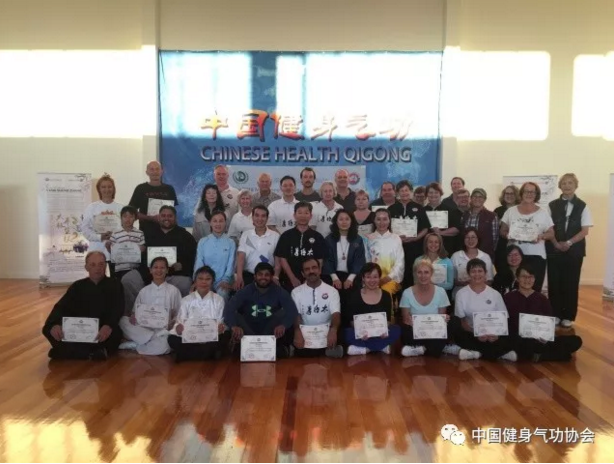 The 8th International Health Qigong Tournament and Exchange will be held in Melbourne, Australia in August, 2019 and Tai Chi Australia will be the organizer of this event. In the forum, Mr. Chang Jianping, on behalf of IHQF, sent the warm invitations to all the attendants from all over Australia to participate in the Tournament.