Mr. Zhang Mingliang is Appointed as the Person in charge of Education and Training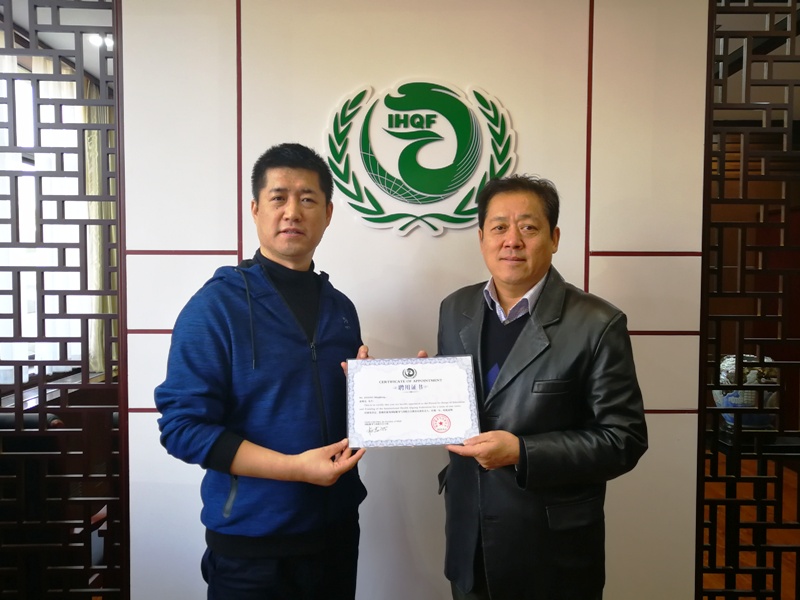 On October 31, 2019, at the IHQF Head Office, Mr. Chang Jianping, the Executive Vice President and Secretary General of IHQF, officially issued an letter of appointment to Mr. Zhang Mingliang as the Person in charge of Education and Training of International Health Qigong Federation. He will be mainly responsible for the overall planning of education and training, textbook compiling, forms research, education and training organization and Health Qigong Academy construction.
(Head Office)
Zhang Mingliang, doctor of traditional Chinese medicine, national referee of Health Qigong, national instructor of social sports, director of Huang Ting Institute of Traditional Chinese Medicine, member of the Standing Committee of Chinese Health Qigong Association, and visiting professor at Physical Education, Shanxi University. Since childhood, he has learned traditional Chinese medicine and practiced Qigong through the inheritance of teachers and apprentices. For a long time, he has paid attention to both practice and demonstration, balance between practice and understanding, and integration of principles and forms, and has made in-depth research and achievements in traditional Chinese medicine, Qigong Daoyin regimen, Buddhism meditation, Taoism health preservation and other traditional cultures. As the academic successor of the new nine-needle therapy of TCM and the inheritor of Emei Internal Strength Massage intangible cultural heritage, he has participated in the compiling of Health Qigong∙Liu Zi Jue, Shi Er Duan Jin, Yi Jin Jing and other forms.