On September 22,the 2017 "Health Qigong San Francisco Forum" press conference was held smoothly in San Francisco. The Forum was held by San Francisco Shaolin Cultural Center, Chinese Health Qigong Association, and co-organized by the United States Tai Chi Health Foundation and San Francisco Leisure Park Bureau.the 2017 "Health Qigong San Francisco Forum" is in order to further promote the Chinese culture to the world, to study the connotation and value of Health Qigong, to promote the further exchange of Chinese and American culture, effectively promote the international spread of Chinese culture, and to share the world the essence of traditional Chinese culture.

Xiao Xiayong, Counselor of Consul General in San Francisco; consul, Wang Meng; Zhu Yisheng, California House of Representatives, and his wife, Zhou Yunju; Yan Yan, San Francisco Shaolin Cultural Center Executive Director; Xin Yi, China Health Qigong Association Vice Chairman and Secretary-General, and the Chinese Health Qigong delegation, Li Shudong, President of United States of America Health Qigong Federation Inc.; and many other representatives of the US overseas Chinese leaders attended the conference and delivered a speech.
The China News Agency, China Daily, People's Daily, World Daily, Sing Tao Daily and many other media reporters reported on the scene. Li Mengxian, San Francisco Mayor; Luo Linquan, Consul General of the People's Republic of China in San Francisco; Ro Khanna, House of Representatives; Robert Wieckowski, California Senator; Ma Shiyun, California Tax Commissioner; Aaron Peskin, San Francisco City Councilor; Tang Kaidi, San Francisco City Councilor; and other dignitaries sent congratulations to the organizers, wish this event a complete success!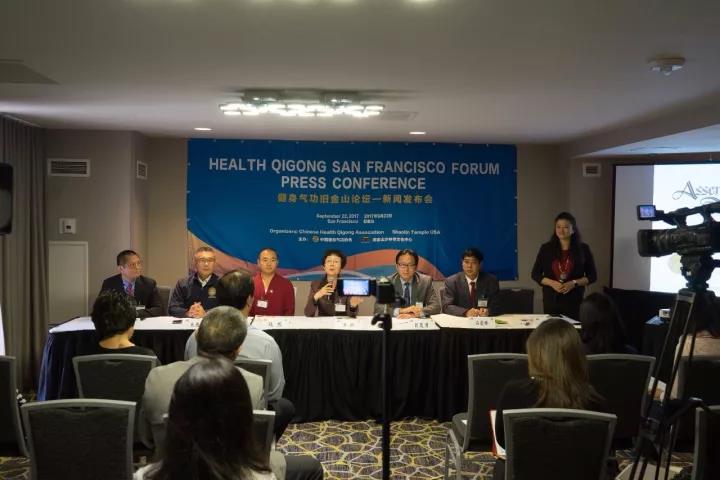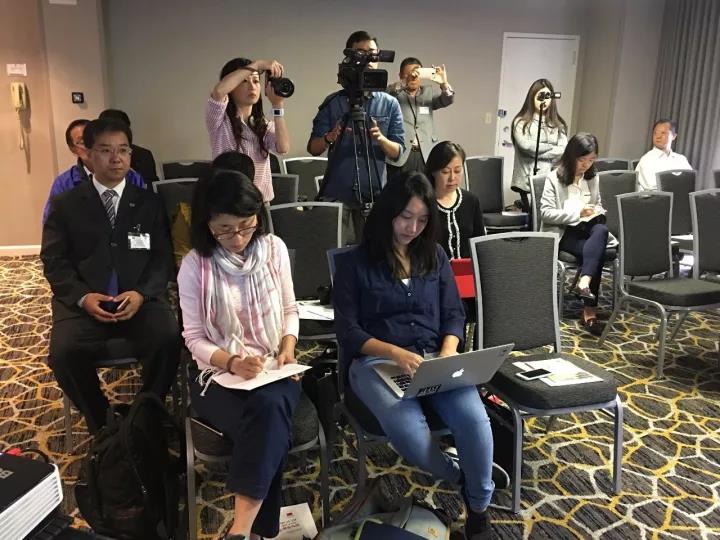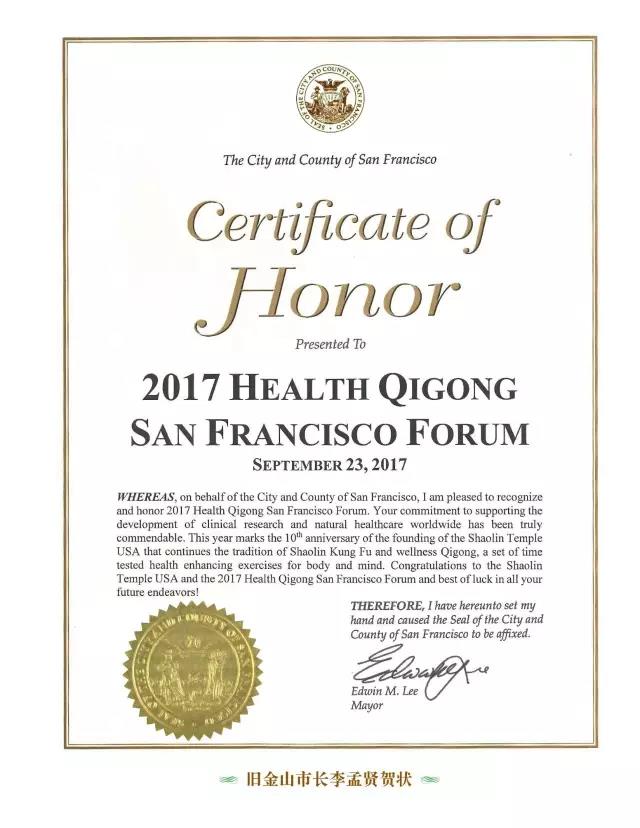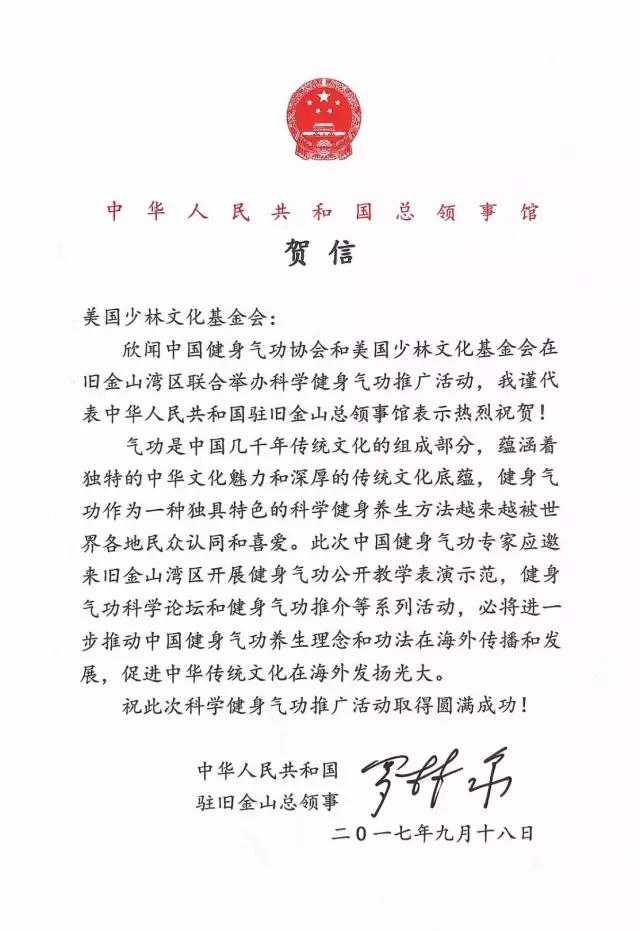 At the clubhouse of today's press conference, Prof. Li Jinlong of the Wushu Academy of Shanxi University, and Tao Shuoxiu of Chengdu University, were exhibiting and training the school students and teachers at Stanford University.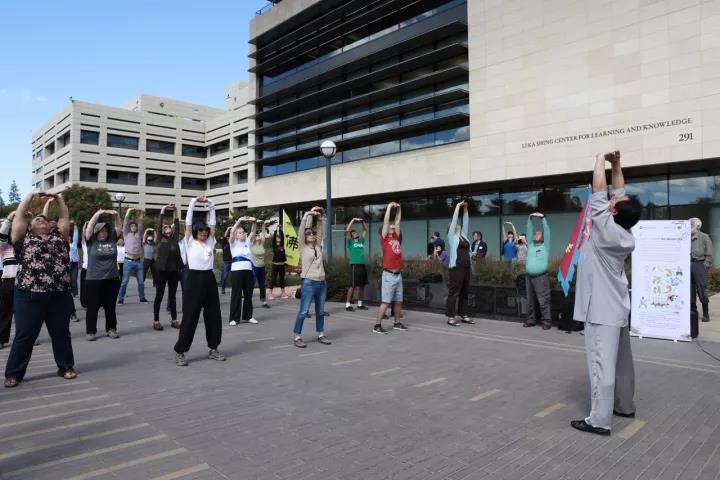 On the September 23, "Health Qigong Exchange Show" of 500 people will be held in San Francisco United Square; September 24, "Health Qigong and Scientific and Health Academic Forum" will be held at Fremont DoubleTree by Hilton Hotel; September 25, there will be "Health Qigong and Long Life" Lecture and Demonstration in the Community Nursing Home; September 26, Health Qigong Training will be taken at many teaching stations, and so on.