On September 24, the Cambridge Chinese Community Center, invited 19 mainland and overseas Chinese communities and institutions, on the famous lawn of Cambridge city center, to held the "2017 Cambridge Chinese Mid-Autumn Festival series" to celebrate the Mid-Autumn Festival and the National Day, and promote the Chinese tradition Culture. The overseas Chinese representatives and Chinese and foreign friends from Cambridge and part of the British cities attended the event. Mayor of Cambridge, Vice Mayor, Former Mayor, Member of Parliament and some persons in charge of some overseas Chinese organizations also attended the grand event.
At the opening ceremony, the Chairman of the British Health Qigong Federation, Herman WANG, was invited to give a speech to thank the Cambridge Chinese Community Center for its invitation and make sincere festival wishes to all the guests and mainland & overseas Chinese! He said he would continue to support the work of the Cambridge Chinese Community Center, calling on the mainland and overseas Chinese organizations to unite and promote each other to make win-win cooperation. At the same time, he praised and thanked the mayor, vice mayor, former mayor, local and congressmen of Cambridge to attend the event and hoped that they would, as always, support the Cambridge Chinese Community Center and promote friendly exchanges between the Chinese and British peoples.
After the opening ceremony, Chairman Herman WANG led Health Qigong representatives from Cambridge and around to perform Health Qigong Ba Duan Jin. As one of the show, it received warmly welcome from the audience!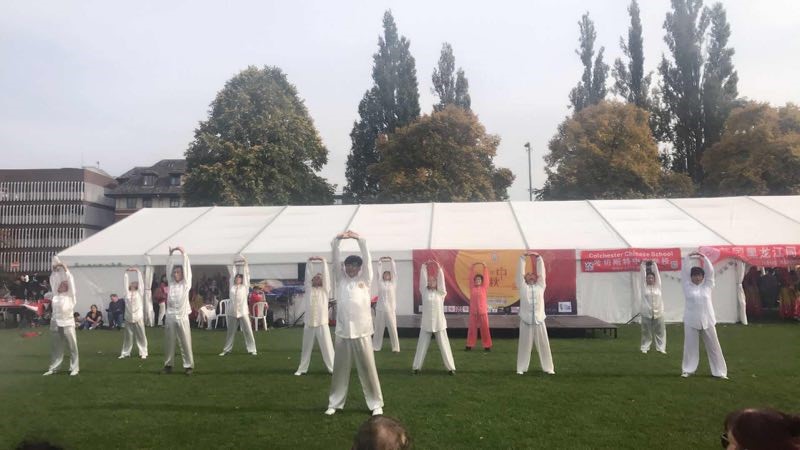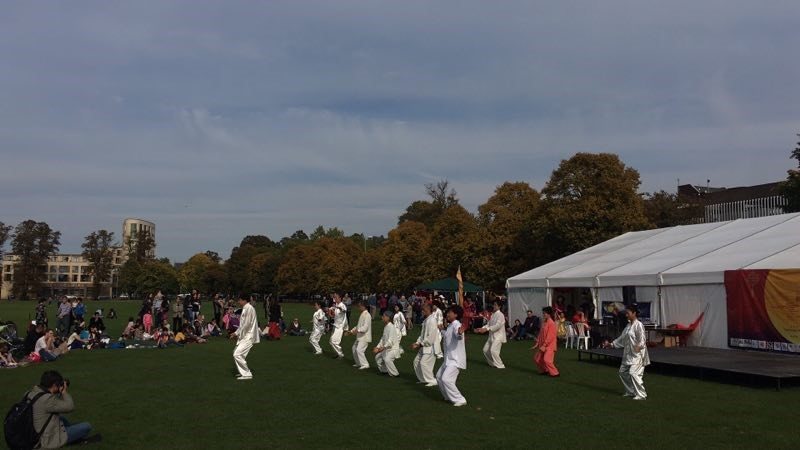 (Provided by British Health Qigong Federation)